See on Scoop.it – eLearning educación 2.0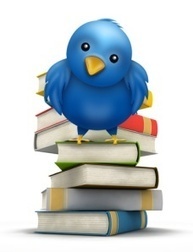 As an educator, you know that when students are given a writing assignment, many of them may need a bit of help to get it done on time. Did you know that it's possible to turn to Twitter for some help? The social media micro-blogging tool can help students write a great paper in a number of different ways.
Manuel PulidoMendoza's insight:
1. Ask questions.
2. Search for links to blogs or other content sources.
3. Reach out to experts and scholars in the field you are researching.
4. Participate in discussions.
5. Check out corporation's Twitter feeds or feeds from local or national governments.
6. Use Twitter to conduct research.
7. Find news stories about your topic.
8. Get real-world data.
9. Evaluate sources.
10. Cite Your Tweets in Your Research Paper or Essay
Last Name, First Name (User Name). "The tweet in its entirety." Date Time Tweet.
See on www.emergingedtech.com